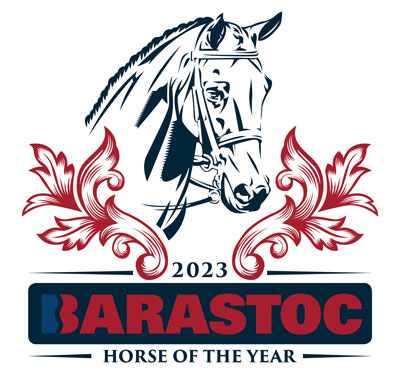 10 – 12 FEBRUARY 2023
WERRIBEE PARK NATIONAL EQUESTRIAN CENTRE
FOR COMPETITORS
Competitor Information
COMPETITOR INFORMATION DOCUMENT
Thank you for entering the 2023 Barastoc Horse of the Year show.
To ensure the smooth running of the show we ask that you read the COMPETITOR INFORMATION DOCUMENT carefully and please convey the information to all children taking part.
PROVISIONAL ACCEPTANCES
DOWNLOAD
Corrections/updates must be advised via email to susan_mckay@bigpond.com by 9am on 24th January. Please reference the Class No., Horse name, Rider name, EA membership numbers
PETER GAHAN MEMORIAL TROPHY
UPDATES TO OWNER RIDER CLASSES
OWNER RIDER / HOME PRODUCED
The aim of these classes is to provide events for competitors who own and care for their own horse/s on a daily basis and produce their horse/s for showing without the external assistance of a "professional" stable or business or individual.  Education is encouraged but assistance in caring and producing the horse/s for showing by individuals associated with a professional stable or business is not in keeping with the intention of these classes.
Horses must be owned & registered with EA in the name of the rider or the rider's immediate family (wife, husband, mother, father, brother, sister within the State of residence).   Horses must be ridden by the registered owner or registered member of their immediate family.
Horses must be registered in the state in which it is competing, and in the care of, and being produced for showing, solely by the owner/rider (or immediate family) at least 6 months prior to close of entries.
If the horse is stabled or agisted in a professional stable the horse may be cared for but not ridden by a professional or any employee, or close contact of a profession stable/business in the six months prior to close of entry.
Please see page 17 of the Competition Schedule – Owner Rider / Home Produced for
full information.
NEW CLASSES IN 2023
BARASTOC SUPREME PERFORMER CLASSES
These classes are for horses:
that have not won a Champion at a Royal Show,
that have not won a State Title Class at Barastoc
Please see page 23 of the Competition Schedule for full information.
RACING VICTORIA'S OFF THE TRACK CLASSES
Two new classes offered in 2023:
OTT Child's ridden Thoroughbred (rider 12 years and under 18 years)
OTT Ridden Show Hunter
NEWCOMER CLASSES
In 2023 Barastoc offers a full section of Newcomer Classes. Please see page 19 of the Competition Schedule for full details.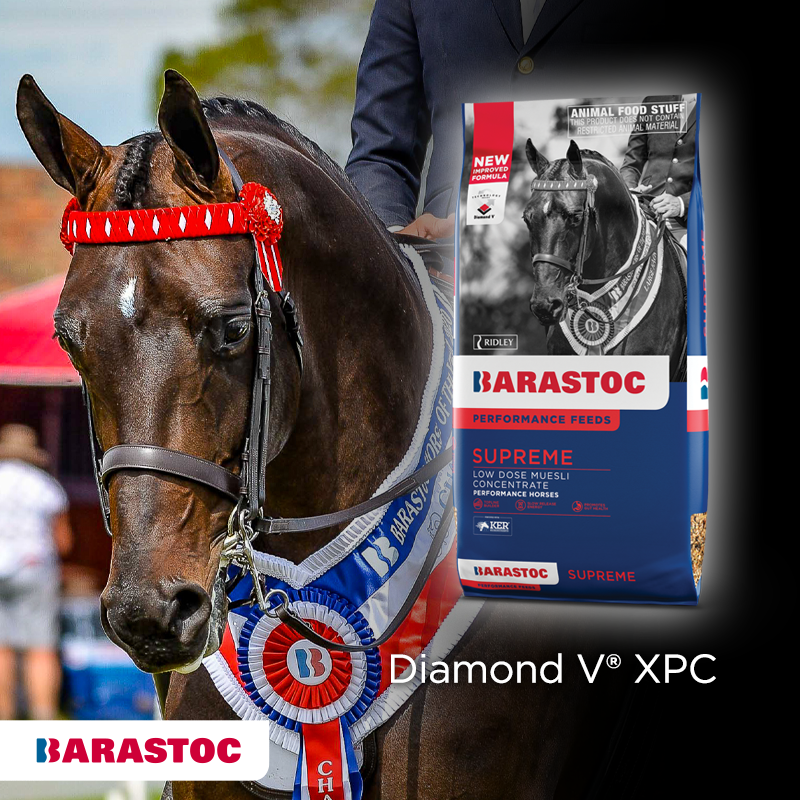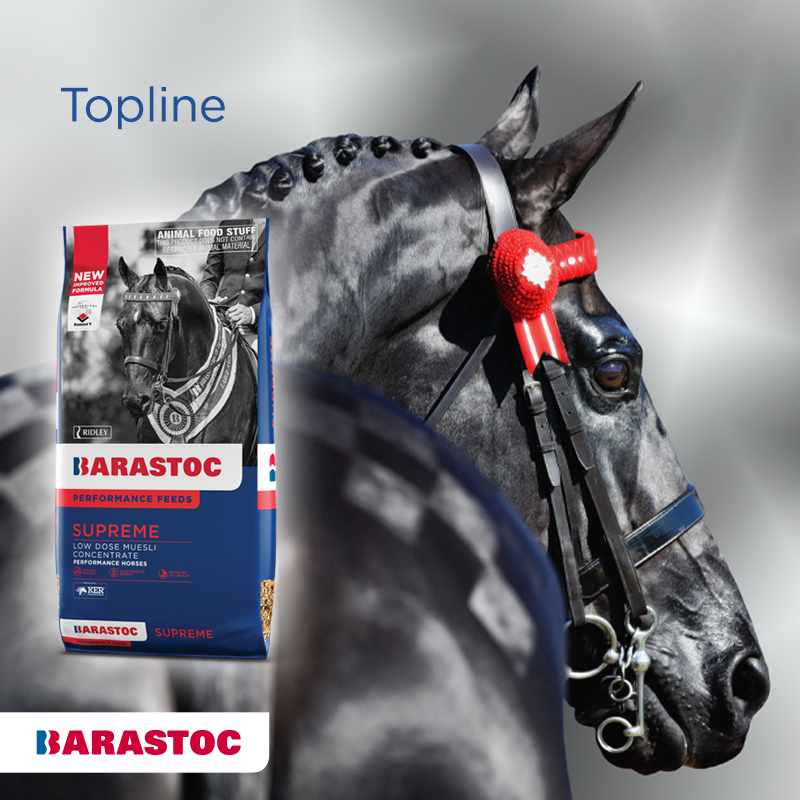 OUR NAMING RIGHTS SPONSOR
Designed specifically with topline development in mind, brand new Barastoc Supreme is a low starch, high fat, high protein feed that also contains Diamond V® XPC to improve utilisation of fibre and reduce lactic acid accumulation during exercise.