2021 BARASTOC HORSE OF THE YEAR
FOR COMPETITORS 
COMPETITOR
INFORMATION
COMPETITOR INFORMATION DOCUMENT
UPDATED AS AT 18 FEBRUARY
Thank you for your entry in the 2021 Barastoc Horse of the Year Show.
To ensure the smooth running of the show we ask that you read the following information carefully and please convey the information to all children taking part.
COVID-19
It is possible that there will be delays at the gate due to QR registration for Covid 19 regulations. Please allow for this in your travel plans and arrive early.
SITE PLAN AND ARENA LAYOUT
JUDGE NOTIFICATION – CHANGES DUE TO COVID-19 RESTRICTIONS
The Barastoc Committee wishes to advise that due to concern with the tightening of COVID travel restrictions in parts of South Australia it has been necessary to replace Elizabeth Haggett. We are therefore pleased that Fiona Felhberg is able come off our standby list. We look forward to working with Fiona.
11 February
With the recent announcement of the tightening of the SA boarders, we have another judge change. The Barastoc working committee warmly welcomes Melinda Ralph to Children's day. Whilst we are disappointed Elizabeth Chibnall is no longer able to join us, we look forward to working with Melinda.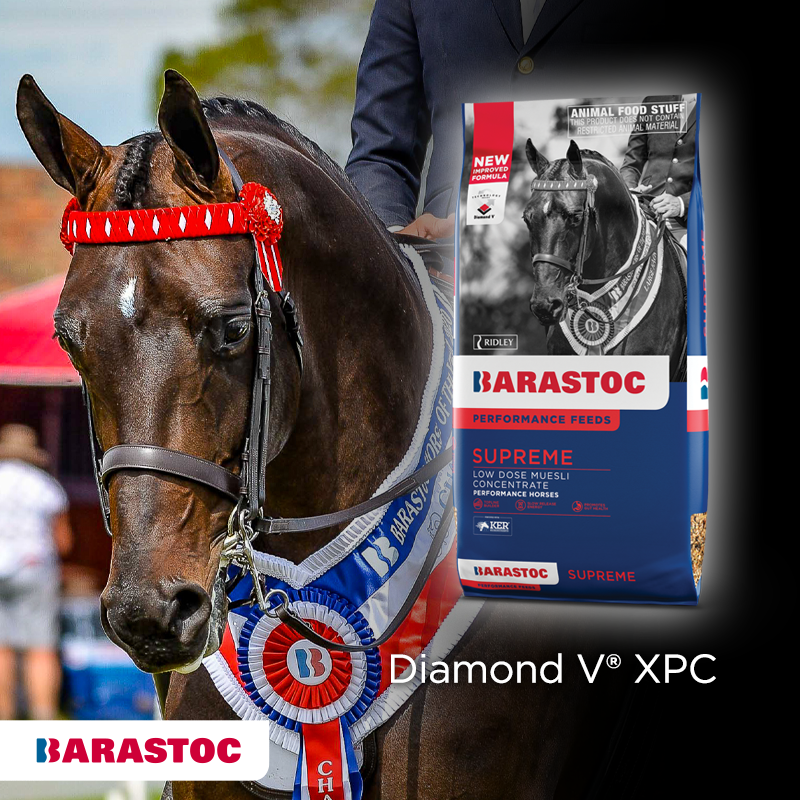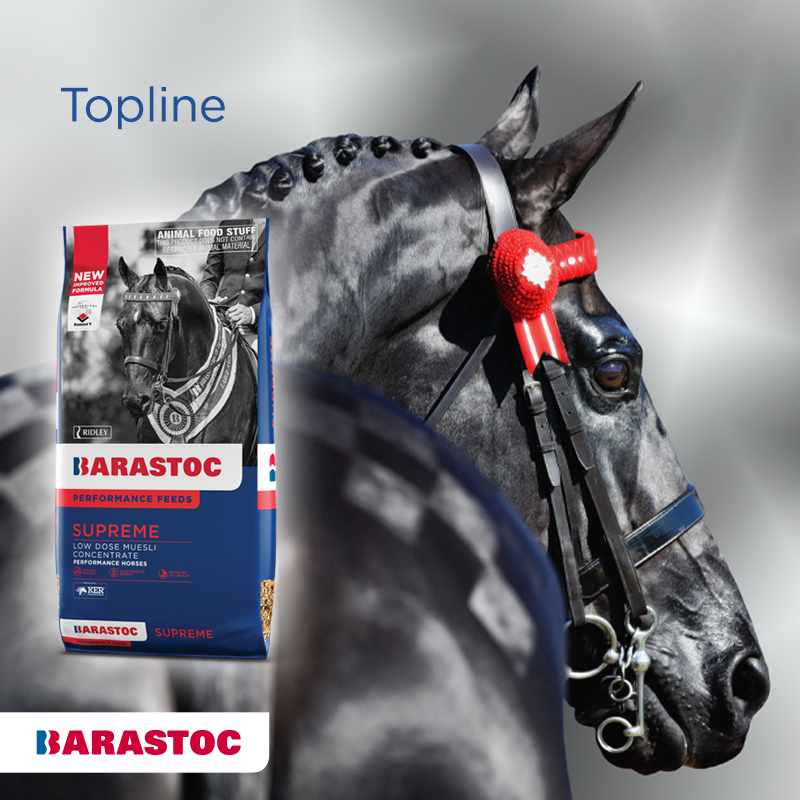 OUR NAMING RIGHTS SPONSOR
Designed specifically with topline development in mind, brand new Barastoc Supreme is a low starch, high fat, high protein feed that also contains Diamond V® XPC to improve utilisation of fibre and reduce lactic acid accumulation during exercise.
EVENT CONTACTS

EVENT DIRECTOR:
Peter Heagney