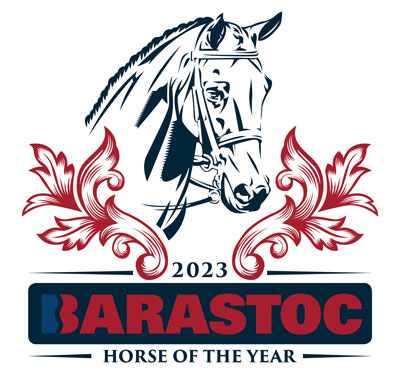 10 – 12 FEBRUARY 2023
WERRIBEE PARK NATIONAL EQUESTRIAN CENTRE
MEASURING AT THIS YEAR'S BARASTOC
If you have recently completed an entry for Barastoc, you would have been advised of the measurement certificate requirements for the event.
Measuring is currently being offered on the 9th – 10th of February, with bookings closing on February 2nd.
PLEASE NOTE:
We will be unable to accommodate or accept any late measuring bookings or walk ins for Barastoc. Due to availability, we will be unable to make any exceptions for competitors who miss out on their preferred measuring bookings and will be unable to change measuring bookings around.
Be sure to sign up in advance as measuring bookings will not be extended after February 2nd and they are being booked out quickly!
All measuring bookings must be completed via Nominate:

Proud sponsors of Barastoc Horse of the Year for over 50 years.