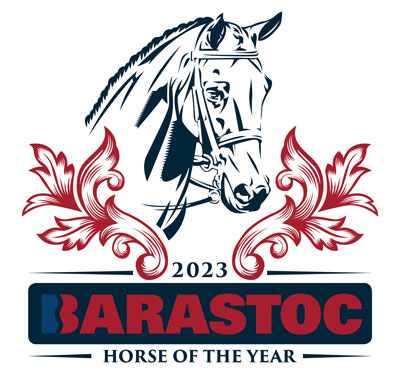 10 – 12 FEBRUARY 2023
WERRIBEE PARK NATIONAL EQUESTRIAN CENTRE
FOR COMPETITORS
Our Judges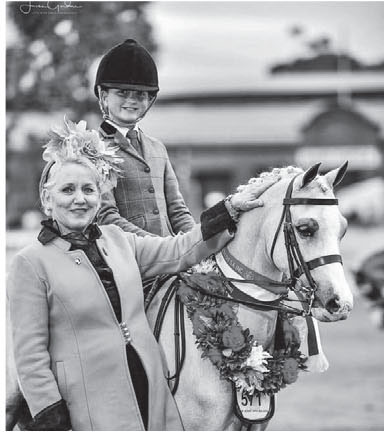 KYM JOHNSON (QLD)
My family have been involved with horses since before I was born. I started riding when I was three and I competed at my first show when I was 11 and there have been many beautiful horses since.
I have bred, produced and shown hacks, galloways & ponies and we have had many successful show horses that won and placed at horse of the year and Royal Show level.
My daughter, Marlo now does the riding & I do the ground work & caretaking, with my husband Gavin. We also compete in dressage and my daughter was on the Queensland state team for a number of years in Interschool competitions. I have been a judge since I was in my early 20s and I have had the privilege of judging at many prestigious shows all over Australia, I am delighted and honoured to be judging Barastoc 2023.
Photo credit Lisa Gordon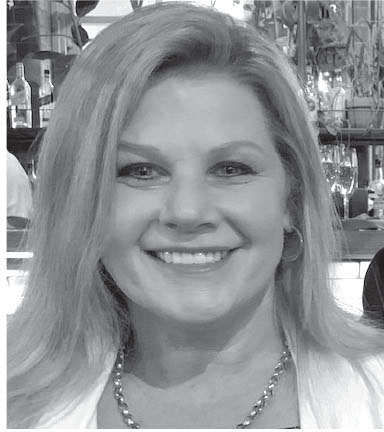 MELISE TUMA-WEBB (NSW)
I was lucky enough to have been raised in a very horsey family. We have had many different breeds, however I find myself coming back to a Thoroughbred x Stock horse for my showing.
My Show Hunter Galloway M-Jay Fortune has won Champion at most Royals and at Grand National. I have been a very competitive at ANSA and ASH Classes.
I love promoting the Youth in all of my areas of competition, these are the adults of the future. I enjoy judging quality horses that are true to their purpose.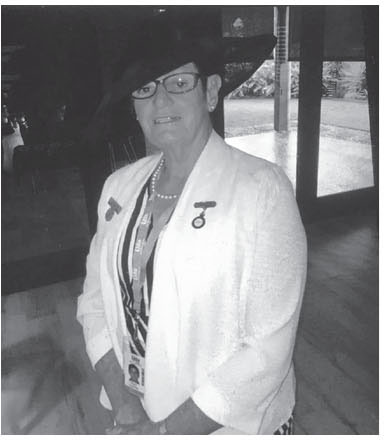 TEENA CRUTCHLEY (QLD)
I grew up on a large property in NSW and competed successfully at Pony Club and Shows, being Chief Instructor at several clubs, Zone Delegate and Instructor Examiner.
I had great success after moving to Qld with my Thoroughbred mare, winning many Supremes and representing Qld at the Interstate Challenge.
After retiring my mare, I started judging which has taken me far and wide, including Brisbane Royal and Toowoomba Royal. I currently have accreditations with EQ, ANSA and ACDS. My husband I still run a Thoroughbred spelling property, having been involved with Thoroughbreds for over 45 years. Love what I do.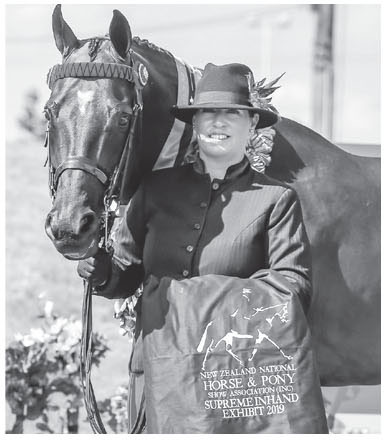 NATACHA OTTO (NZL)
I live in the beautiful Waikato which is known for all things equine. My husband and I run a Thoroughbred Pretraining & Rehabilitation business, we also produce beautiful show horses and eventers.
I am a listed NZ RAS judge. I have ridden my whole life and have competed in Australia and England. I have won numerous HOTY and National titles from Lead Rein to Hack classes and everything in between. I have a passion for finding and producing a beautiful OTT TB.
If I am not at the stables I can be found at F45, Pilates, or watching our daughter play Lacrosse. I also enjoy a good red wine.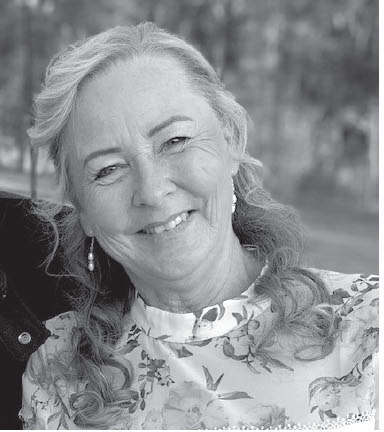 TRISH BENNETT (NSW)
Thank you for inviting me to judge at Barostoc HOTY.
I have been involved with showing horses for over 40 years, showing Ponies, Galloway's and Hacks. My daughter Rebekah is the main showy in the family now with me being the chief strapper which I am very happy to do.
We live in the foothills of the Blue Mountains in the Hawkesbury area in NSW. I love and admire a beautiful show horse and I feel privileged to be asked to judge this special event.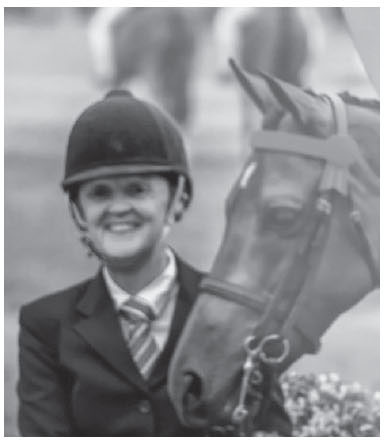 JOANNE STEWART (NSW)
Thank you to the organisers of Barastoc for inviting me to judge at your show.
I have owned show horses for 45 years and have been lucky enough to have success in Pony Club, Show Horses & Show Hunters at Royal Show and National level.
I look forward to judging at the show.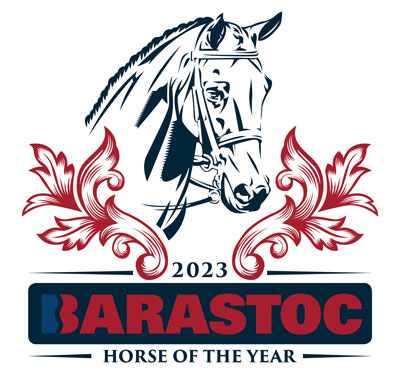 GARY BEATON (VIC) – Judging Supreme Led Exhibit of Show
Thank you to the organisers of Barastoc for inviting me to judge at your show.
I have owned show horses for 45 years and have been lucky enough to have success in Pony Club, Show Horses & Show Hunters at Royal Show and National level.
I look forward to judging at the show.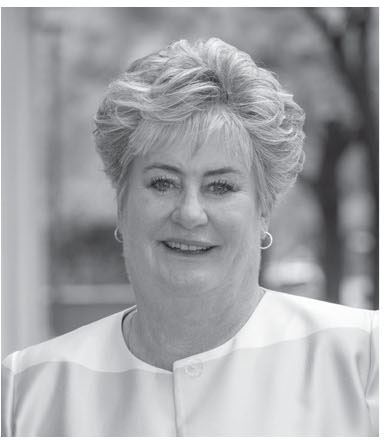 ELIZABETH FRICKER (SA)
My family and I have been showing for many years. My sister, Margaret and I started from the age of five at Adelaide Royal and my twins Caitlin and Victoria have continued the family tradition. 
We currently show saddle ponies and horses and have shown harness Shetlands, led horses, in particular Riding Ponies, Part Welsh and Shetlands. In our stables we start at 10hhs and finish at 16.1hhs. We have been most fortunate to successfully show all over Australia. I feel very privileged to be invited to judge The Barastoc Horse of the Year.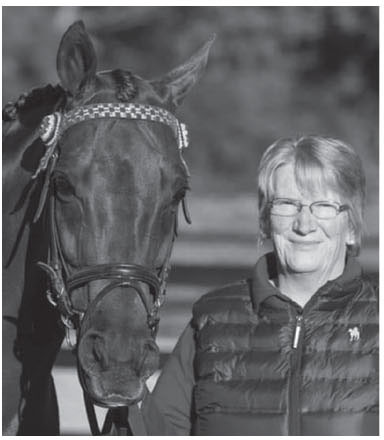 LOIS JOHNSTON (WA)
I have loved horses as long as I remember and begged my parents to purchase my first horse when I was 10 years old. It has started a life time obsession. During my teenage years in Perth WA I was extremely fortunate to have had some wonderful horse mentors; they taught me- that I needed to have a good job to afford my obsession; that it costs as much to feed a good one as a bad one; and you can make a beautiful horse behave but you cant make a average horse beautiful.
Apart from competing I have been involved with WA equestrian scene for 34 years as Official Show Horse Council and EA Judge and Measurer. My first love will always be a thoroughbred and have had and competed several OTT over the years with success. Currently I breed and show Riding and Part Welsh Ponies. The joy of watching youngsters you have raised, trained and produced to show ring success will never fade.
I am honoured and delighted to be judging at Barastoc 2023.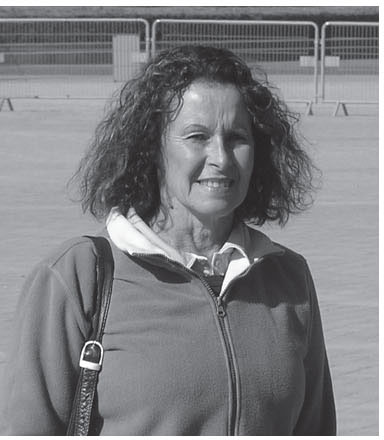 DEBORAH WILLIAMS (VIC)
Deborah lives with husband of 33 years, Bruce, in Lardner Victoria operating Hollingrove Warmblood and Speckle Park Cattle Stud. From an early age she has had a keen interest in breeding quality riding ponies, galloways and more recently Warmblood horses. Frequent visits to Europe have resulted in importing 5 Hanoverian mares for their boutique stud.
Horse obsessed from a very early age, Deborah began showing, firstly at gymkhanas, then agricultural shows, then, of course, Royals and has been very successful with saddle ponies, galloways and hacks as well as in turnout, riding, led and even sidesaddle classes, mainly with homebred horses, and in latter years has been competing in dressage up to PSG level.
Deborah has been an official EA show judge for over 40 years and her ideal show horse has beauty, presence, correct conformation with beautiful movement and manners.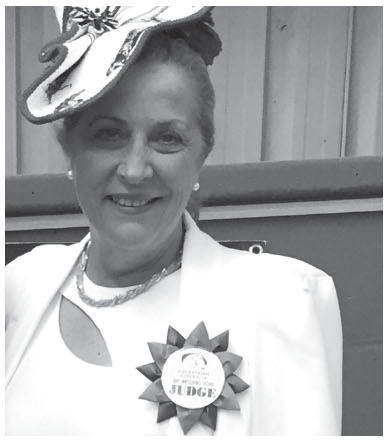 KERRY PATCHETT (NSW)
I began riding at an early age and have been competing in show horse events for the past 30 years. I am a National Level judge with Equestrian Australia, a Royal level judge with Show Horse Council of Australasia and a qualified Riding Pony Stud Book Society judge. I have been judging for the past 30 years across Australia as well as New Zealand. Some of my major appointments include EA Australasian Show Horse & Rider Championships (The Nationals), Sydney Royal Show, Melbourne Royal Show, Geelong Royal Show, Perth Royal Show, Auckland Royal Show, SHCA GN Qualifiers, SHCSA Horse of the Year, SHCWA Horse of the Year, EQ Horse of the Year, National Horse & Pony Show NZ Championships, Riding Pony SA & TAS State Shows.
I have been involved as a committee member of the ENSW Show Horse Committee, a delegate for the SHCA, NSW State Riding Pony Committee and am presently the National Chair of the EA National Show Horse Committee. I am very much looking forward to officiating as a judge at the 2023 Equestrian Victoria Horse of the Year Show and thank the EVIC Show Horse committee for the invitation.
Good Luck to all competitors over the three day of competition.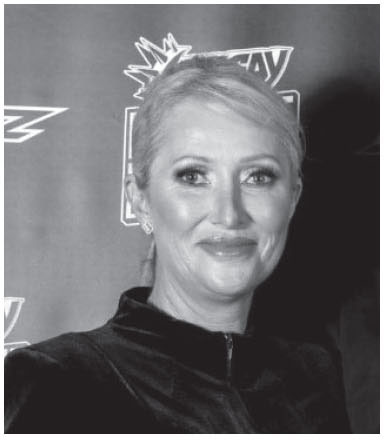 KRISTEN BATES-TAUNTON (QLD)
 I grew up in the Gold Coast Hinterland and have been involved with horses most of my life – in one form or another. As a small child I attended the local pony club. After pony club I became interested in the show ring and competed at our local shows. By the age of 12 years I was competing at Royal Show level with much success.
During this time our family developed a love of riding ponies, and breeding horses. This led to the formation of Tremayne Stud in 1996. Tremayne Stud has had great success competing at State, Royal and National level with our home bred ponies. I have bred, shown and produced many Royal and Hoty Champions both in hand and under saddle. Marriage and children brought another dimension to my life with my daughters Chelsea and Holly also Royal and HOTY winners.
My daughters also compete in showjumping and this has been very enjoyable for us also. I have judged in New Zealand and all states within Australia. I would like to take this opportunity to thank you for inviting me to judge at your show.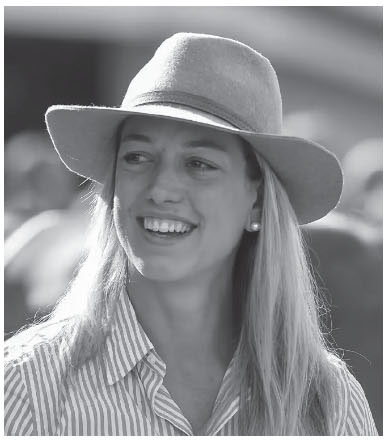 CHARLOTTE LITTLEFIELD (VIC)
A former member of the British Eventing Team, Charlotte's move to Australia saw her pre-training racehorses while completing her Bachelor of Business.
Pursuing her interest in racing, she went on to ride track work and obtain her own trainer's licence, and in 2015 recorded her first winner from only her second starter. Hayfields Racing was established in 2015 by Charlotte Littlefield and Julian Hay.
Charlotte is well known as a commentator for Racing.com on television.